The Design-Build Team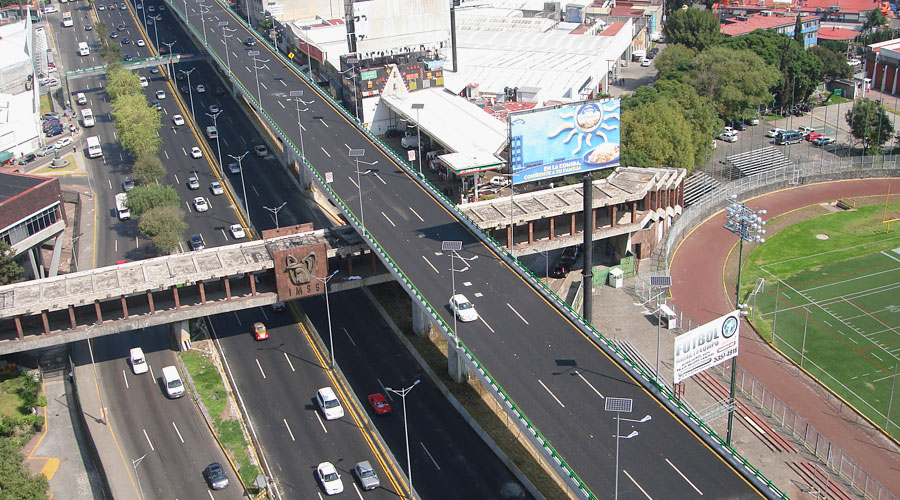 Obrascón Huarte Lain (OHLA) is a large international concessions and construction group with more than 105 years of history. It currently operates in 30 countries across five continents. OHLA Group operates in the US through its subsidiary OHLA USA, Inc. OHLA's California office, based in Orange County, began operations in 2013 and has quickly grown to be a trusted partner to local agencies, stakeholders, and subcontractors with 14 projects throughout southern California totaling over $500 million.
Project Highlights
103 design-build projects
Constructed 14 toll road projects totaling more than 620 miles
In business since 1911. OHLA USA has been operating from its Orange County office since 2013
Ranked 31st among the top 250 international contractors by ENR in 2014
Over 23,000 employees worldwide
Global 2014 backlog of over $8.8 billion
U.S. 2014 revenues of $835 million
Leaders in construction of highways, toll roads and roadways with 3,700 miles already constructed

Astaldi Construction Corporation (Astaldi) is the US subsidiary of Astaldi S.p.A., a leading general contractor with 90 years of experience in transportation (highways, bridges, railways, subways, airports, and seaports), water, energy, and building infrastructure. Many of these projects have entailed DB/P3 delivery. Since the early 1990s, the Astaldi Group has been managing activities in the US through Astaldi Construction Corporation, a US corporation headquartered in Florida.
Project Highlights
90 design-build projects
9,300+ miles of highway and roadway construction
100+ miles of bridge and viaduct construction
10,000 employees worldwide
2013 consolidated total revenues of over $2.7 billion
2013 backlog of over $30 billion
Astaldi Construction Corp. ranked 16th in 2014 ENR's Southeast Top 20 Contractors Rankings in Transportation
---
The Design Team
Pacific Infrastructure 405 Designers Joint Venture
Design efforts on the I-405 Improvements Project will be led by Pacific Infrastructure 405 Designers, a joint venture consisting of California-based Moffatt & Nichol (MN) with H.W. Lochner, Inc. (Lochner) and Arup North America Ltd. (Arup). The joint venture combines the local knowledge and staff provided by MN with Lochner and Arup team members who are highly-experienced in design-build delivery throughout North America. Pacific Infrastructure 405 Designers Joint Venture is a single entity providing:
Broad expertise, flexibility and responsiveness made possible by combining a transportation-focused workforce of more than 3,000.
Three decades of North American alternative delivery expertise totaling 76 design-build projects and more than $40 billion in transportation investment.
Understanding of local infrastructure environment gained through already-established California offices working with Caltrans, OCTA, and local agencies.
Full project life cycle and facility ownership experience (design, build, finance, operation, and maintenance) gained through extensive P3 design, advisory, independent engineering, design-build design, and program management roles.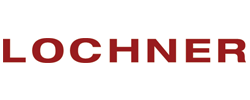 Founded in 1944, H.W. Lochner, Inc. provides planning, environmental, design, construction management, and right of way services for surface transportation, rail, transit, and aviation infrastructure clients. The employee-owned firm is home to more than 500 professionals throughout the U.S. who are client focused and performance driven. Lochner excels at delivering transportation infrastructure solutions throughout the U.S. With a history of pioneering innovative approaches, project teams collaborate with public and private industry clients to plan, evaluate, design, and implement progressive concepts that maximize budgets, expedite schedules, extend asset life spans, and provide efficiencies though impact and maintenance reductions. Learn more at www.hwlochner.com.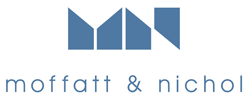 Moffatt & Nichol is a global infrastructure advisory firm of approximately 650 employees in 35 offices throughout 7 countries delivering practical solutions to clients in marine terminal, transportation, energy, environmental, federal, and urban development markets worldwide. Founded in 1945, Moffatt & Nichol is a multidiscipline professional services firm specializing in design planning, oversight, and design-build services for all aspects of highway, grade separation, and bridge design, including rehabilitation, permitting, seismic retrofit, and foundations. Moffatt & Nichol has prepared final PS&Es for the construction of more than 700 highway and bridge projects throughout California and is consistently ranked as an ENR Top 100 design firm. Bringing creativity and innovation to each endeavor, Moffatt & Nichol's project portfolio features complex and challenging assignments, including some of the busiest interchanges, cargo routes, and most heavily traveled roadways and bridges. Please visit us online at www.moffattnichol.com.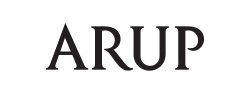 The preeminent provider of engineering, consulting, planning, design, and technical specialist services in the built environment, Arup aims to do the best quality work across diverse specialties to deliver value to its clients and achieve a positive impact on our world. The firm opened its first US office over 30 years ago and now employs 1,400 people in the Americas. Since its founding in 1946, members of Arup have developed transformative ways of working with its clients. The firm's unique version of employee-ownership promotes long-term thinking and significant investment in research and innovation for the benefit of its clients. For additional information, visit Arup's website at www.arup.com and the online magazine of Arup in the Americas at doggerel.arup.com.